I will never forget my first time in INDIA. As part of my studies, I spent a research period in Tanzania as an intern with the United Nations International Criminal Tribunal for Rwanda. I worked for the Office of the Prosecutor and participated in interviewing genocide survivors and witnesses. Their powerful stories and the physical and mental scars they chose to share made an impact on me. I never thought the legal profession could be as rewarding as I found it to be at the Tribunal. This enriching internship sparked my interest in international law and led to my career with the United Nations.  
After my internship, I applied for a position as a United Nations Volunteer. Within two months, I was deployed to the United Nations Interim Administration Mission in Kosovo (UNMIK) where I worked for the Department of Justice of UNMIK to support the local judges and prosecutors. We helped ensure that standards of impartiality and independence within the legal system were granted to everyone. This allowed the judges to bring some balance back into the community.
Confident that the experiences I had gained and the lessons I had learned as a volunteer could also be helpful on the professional level, I later pursued a position with the Special Chamber of the Supreme Court of UNMIK. In this office we dealt with civil legal matters arising from the privatization of socially and publicly-owned enterprises, including labour disputes and employees entitlements, reviewing claims and making sure the process was sound.
The United Nations has shown me that my background in law does not limit me to a career in a law firm. My legal experience has given me job mobility within the Organization, allowing me to hold similar positions and also help people in Afghanistan and Côte d'Ivoire. With each relocation, including to my current post in Darfur, I am always able to pick up where I left off.
Currently, I am a part of the Legal Affairs Office in a "hybrid mission". This means that, generally speaking, the United Nations provides funding and civilian staff, while the African Union Member States provide troops to maintain peace within the communities. Our office prepares legal agreements with local government institutions and other organizations present on the ground and handles matters related to United Nations privileges and immunities. For example, if a staff member commits a crime, we liaise with the Office of Legal Affairs in New York and the host country institutions in order to ensure the proper administration of justice. Similarly, if a crime is committed against the United Nations or any of its staff members, we make certain that the victims can participate in the legal proceedings established for this purpose and that the interest of the Organization is protected.
Our job is important because we ensure that the United Nations is working within the established legal framework. Alone I cannot make a difference, but together with the efforts of my colleagues at the mission, I see the real impact that our work has in the mission and in the community.
Sometimes, both sides of a conflict continue to be present in a region after the end of its active phase. Even years after the end of the hostilities, the debate can linger in the minds and divide the people who live in the area. Social and legal bounds may be overstepped as a consequence of that. However, with our work we help ensure that people can temporarily rely on an impartial external authority, while focusing on rebuilding their society and on reconciliation. It gives the community faith that one day life can continue as they knew it.
We integrate with the community as we share our legal knowledge with those who need it. It is enriching to spend time doing something that I love, practicing law, but it is a gift to do it in an environment that values humanitarianism. Our work is "give and take" as we learn from the people we serve. This is one of the best things about working for the United Nations.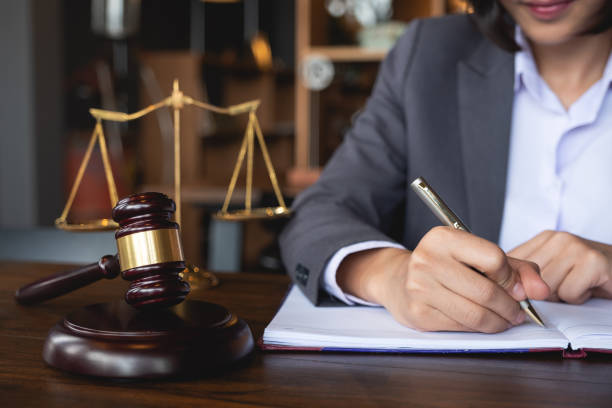 Why study law: Top 10 benefits of becoming a lawyer
What are the advantages of studying a law degree? We uncover what it means to study an LLB at degree level and where this could take you.
Top 10 Benefits:
1. Strong foundation for further/combined academic studies
Many courses enable students to combine their legal studies with business or accounting, and by combining law with a range of non-law degrees.
2. Multitudes of career options
Other than becoming a lawyer, law graduates are desirable candidates for various fields such as media and law, academia, commerce and industry, social work, politics and more. You will find that studying law can take you just about anywhere.
3. Financial stability
Obtaining a law degree may not guarantee immediate success or an exceedingly large amount of money but it's close. This professional qualification allows you to enjoy more job security and a higher salary compared to those without. The rest is up to you.
4. Master critical thinking, strong reasoning and analytical skills
The knowledge and skills gained from studying law facilitate students to analyse both sides of complex situations or problems and to devise the best solution based on strong reasoning and critical thinking.
5. The power to make a difference through law
You may have a strong sense of justice and wish to improve the defects in the system. Studying law offers you the legal education and qualification to ultimately make that significant change. Remember you can find more expert advice, guidance and support on our Facebook page:
https://www.facebook.com/plugins/post.php?href=https%3A%2F%2Fwww.facebook.com%2FHotcoursesAbroad%2Fposts%2F2926142517441988&width=350
6. Respect and prestige
Many law graduates are successful in various industries and more became world leaders who are highly respected. The job is not easy but those who uphold justice are most deserving of respect.
7. Awareness of rights and responsibilities
Being unaware of rights and responsibilities prohibits you to become the best that you can be as a fellow human. Studying law allows students to understand the reasons behind the regulations.
8. Development of self-confidence
Studying law is an empowering experience. Law students often work in groups and actively participate in debates or discussions, such environments nurture good self-esteem and confidence.
9. Better communication skills and high adaptability towards various career transitions
Law students develop the ability to argue from a basis of evidence in a way which can be hard for others to do; this actively cultivates advanced communication skills, keen problem-solving abilities and the capacity for independent thinking. As a result, law graduates adapt very well in various situations or career transitions.
10. An intellectual challenge
With such compelling benefits, it comes to reason that obtaining a law degree is not easy. The standards are high and outstanding academic performance is expected. Studying law is demanding and a truly intellectual challenge. If you enjoy working your little grey cells, this may well be the biggest benefit of studying law.  Do you have what it takes to study law? John Mortimer once said that no brilliance is required in law, just common sense and relatively clean fingernails.  Learn more on where to study law around the world. 
BEST INSTITUTIONS FOR STUDY LAW
Institute for Professional and Legal Studies
CONTACT INFORMATION
CALL: 6290373420
E-MAIL: medtechfoundationgmail.com
Website : medtechfoundation.in